Exchange Meeting with KICPA
March 29,2018
On March 23, 2018, the 24th Annual Exchange Meeting with the Korean Institute of Certified Public Accountants (KICPA) was held in Japan. This meeting is held annually to discuss matters related to accounting and auditing in both countries and facilitate mutual understanding and cooperation between the two institutions. Topics of the discussion included issues related to accounting system reform in Korea, integrated reporting, and emerging area of audit services, among others.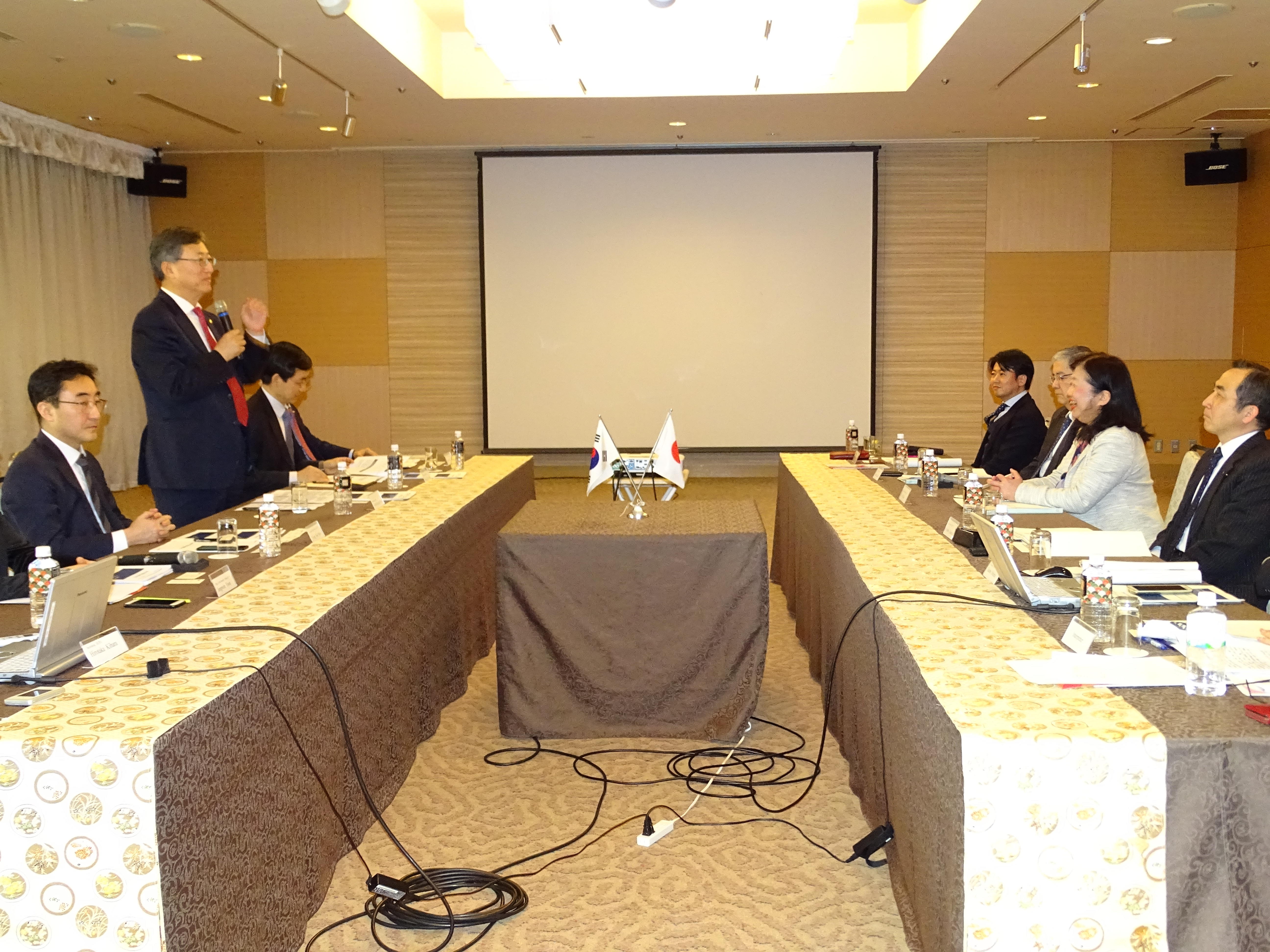 ICGN-IIRC Tokyo Conference 2018 "Driving Shifts toward Long-Term Value Creation" was successful
March 14,2018
The two-day conference hosted by the International Integrated Reporting Council (IIRC) and the International Corporate Governance Network (ICGN), together with the Japanese Institute of Certified Public Accountants (JICPA) and the Japan Exchange Group (JPX) which was held on February 28 and March 1 attracted over 400 leaders in business, investment and accountancy around the world.
From the perspective of further accelerating the long-term value creation, total of 30 prominent speakers exchanged views and the discussions were made on the future of corporate governance and corporate reporting, as well as the potential progresses, issues and challenges ahead.
Key issues discussed were, among others, enhancing corporate values with long-term perspectives, forming solid linkage between corporate reporting and governance, improving communication among investors and business, addressing issues to achieve effective discharge of stewardship responsibilities, and building of a coherent reporting framework that ensures a good balance of legal requirements and the needs of stakeholders.
In conjunction with the conference, JICPA has published "Vision for the future of integrated reporting and the role of CPAs – Building a corporate reporting model to support sustainable creation", which can be viewed from the following link.
https://jicpa.or.jp/ippan/about/news/docs/5-99-0-4e-20180227.pdf